Welcome to the Essential Living Partner program
The Essential Living team is passionate about making clean affordable raw skin foods more accessible in your daily life – but we can't do it alone!  We are honored to work with a carefully selected group of partners that share our values, to help introduce Essential Living to a larger audience.
If you LOVE the way this sounds, we would love to work with you!
Are you the right fit for the Partner Program?
#1 – YOU USE AND LOVE OUR PRODUCTS
We're looking for affiliate partners who believe in the Essential Living brand and love our products. We love what we do, the products we create, and we want you to feel joy when you share our products with your people!  If this sounds like you, then we'd love to hear from you.
#2 – YOU HAVE AN AUDIENCE WHO WILL ALSO USE AND LOVE ESSENTIAL LIVING
We want to make sure we are a great fit for your audience, and our products are something they can use and love in their daily life.   If your audience is health conscious, if the LOVE essential oils, if they LOVE DIY skin care projects,  if they like natural products, then we are probably a great fit!  
#3 – YOU WANT TO MAKE SOME MONEY
We take our relationships with our affiliate partners seriously – we want you to succeed and enjoy this partnership as much as we do. And we also want you to make some money! That's why we offer LIFETIME commissions.  Each of our affiliates starts out with a 25% commission for not only the initial customer order but also ongoing subscriptions and future orders from that customer every time they buy from Essential Living.
The Boring Details
 WHO CAN APPLY
Anyone with a health, wellness, or beauty related website, email list, social media following or large essential oil downline is welcome to apply for an affiliate account.  You're required to submit a W9 form  if your application is approved.
APPROVAL PROCESS
Applications are reviewed within 5-7 business days.
MARKETING
We don't allow influencers to place paid advertisements on social media or ad networks as our brand or by using our common branding information. If this is done, we hold the right to immediately suspended your influencer account and any unpaid influencer commissions will be null and void.  We require that you use Essential Living approved banners, images, and logos in all Essential Living promotions and email or social media mentions. These can be found in your affiliate account. If you need any additional marketing materials, please contact support support@https: and address your email to affiliate manager Carla Winn.
COMMISSIONS
Commission are paid out monthly (typically the first week of each month) for commissions incurred over $50.
Commissions are paid out via PayPal.
How do commissions work? The Essential Living Partner Program allows you to earn a commission of every sale generated through your personal network. When you refer a customer to us, and that customer makes a purchase with your exclusive promotional link, we give you a commission of their initial sale.
If this sounds great to you and you'd like to apply, just click the application button and hopefully we can work together as partners!
Since our founding in 2015:
Carefully Curated Products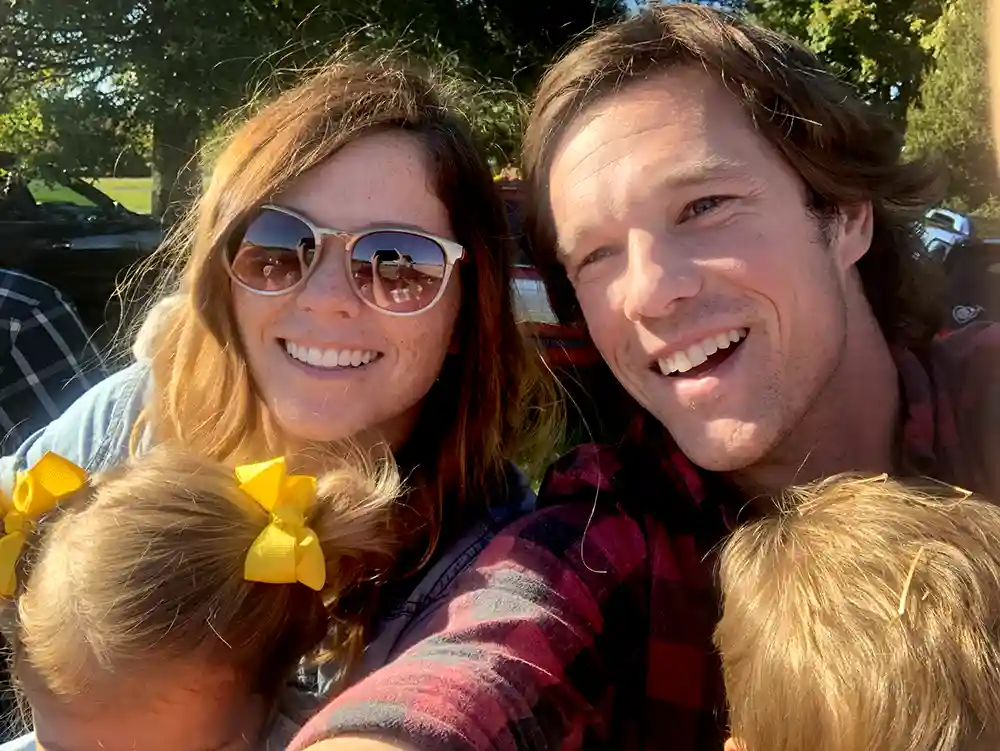 Essential Living was created in 2015 by Carla and Jim Winn when  they moved back to their native Kentucky after living in South America for 5 years.
Living in rural Brazil gave them easy access to clean, raw, fruits and vegetables and single ingredient skin foods – access they lacked when they moved back to the States.  Relying on their professional background in international supply chain management they began sourcing the raw products Essential Living sells today by buying directly from farmers around the world, or through a trusted and vetted distributor in the country. Today Essential Living is devoted exclusively towards products that can make a healthier, more sustainable lifestyle more accessible to the average person. 
Essential Living started small as a passion project for Carla and Jim.  Today we have grown to a team of seven, and are majority female operated.
We are based in Central Kentucky, where the majority of our products are bottled, packaged and manufactured by our own employees.  Part of our operating mission is to pay significantly above average wages for our area, to have a positive impact not only on the customers we serve, but also for the local community where our employees live and work.