The "Morning Glow" Recipe Book
Why is everybody raving about Magnesium Oil? Because of its amazing anti-fatigue benefits for the tired, sore muscles that keep you awake at night.  Discover 10 sleep supporting recipes – and learn how to reclaim your sleep!
Easy DIY All Natural Deodorant Recipe
Store bought deodorant has some intimidating ingredients- and you should hesitate to use them! Recent studies have shown these ingredients causing cancers and several other issues.
Know what you put on your skin!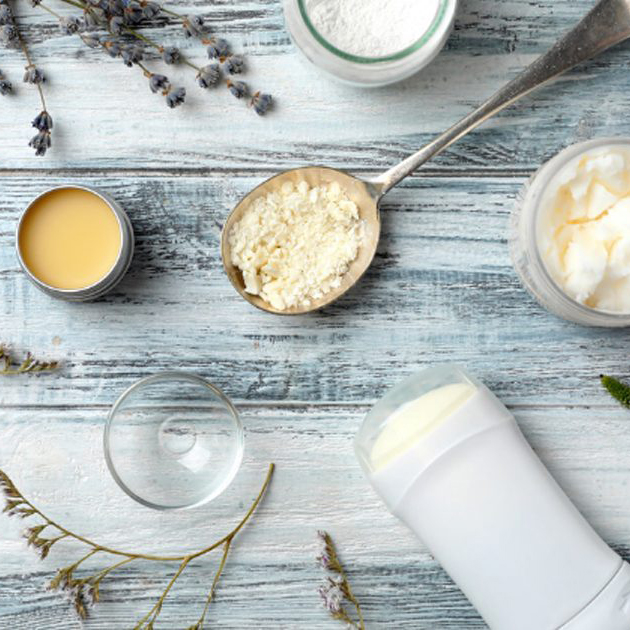 We don't usually think twice about what is in our deodorant, as long as we don't stink, but cancer-causing ingredients are no joke! Making your own deodorant is extremely easy, only takes a few ingredients, is still effective, and (most importantly!) it's 100% all natural and safe for your body!
All Natural Deodorant Recipe​ Instructions
Simply melt your coconut oil and Shea Butter together on medium heat on your stove top. Remove from heat and blend in your Arrowroot Powder and essential oils. Pour into a jar with a lid. Apply approximately a pea sized amount with your fingertips and rub into clean armpits.
You can try many variations of essential oils to find out which scent you like best, but my all time favorite is Patchouli and Rosemary. You can also incorporate melted beeswax and create this into a bar of deodorant. There's also the option of replacing your shea butter with Jojoba Oil and adding 1/2 tbsp of  Activated Charcoal or Bentonite Clay for added scent prevention and toxin removal.
All Natural Deodorant​ Recipe Instructions
We will be launching pre-made kits for our customers' favorite DIY recipes in early 2020!
Want 50% OFF Kits when we launch??
Enter your email below to get notified when kits are available, and receive 50% off